Registrations have closed.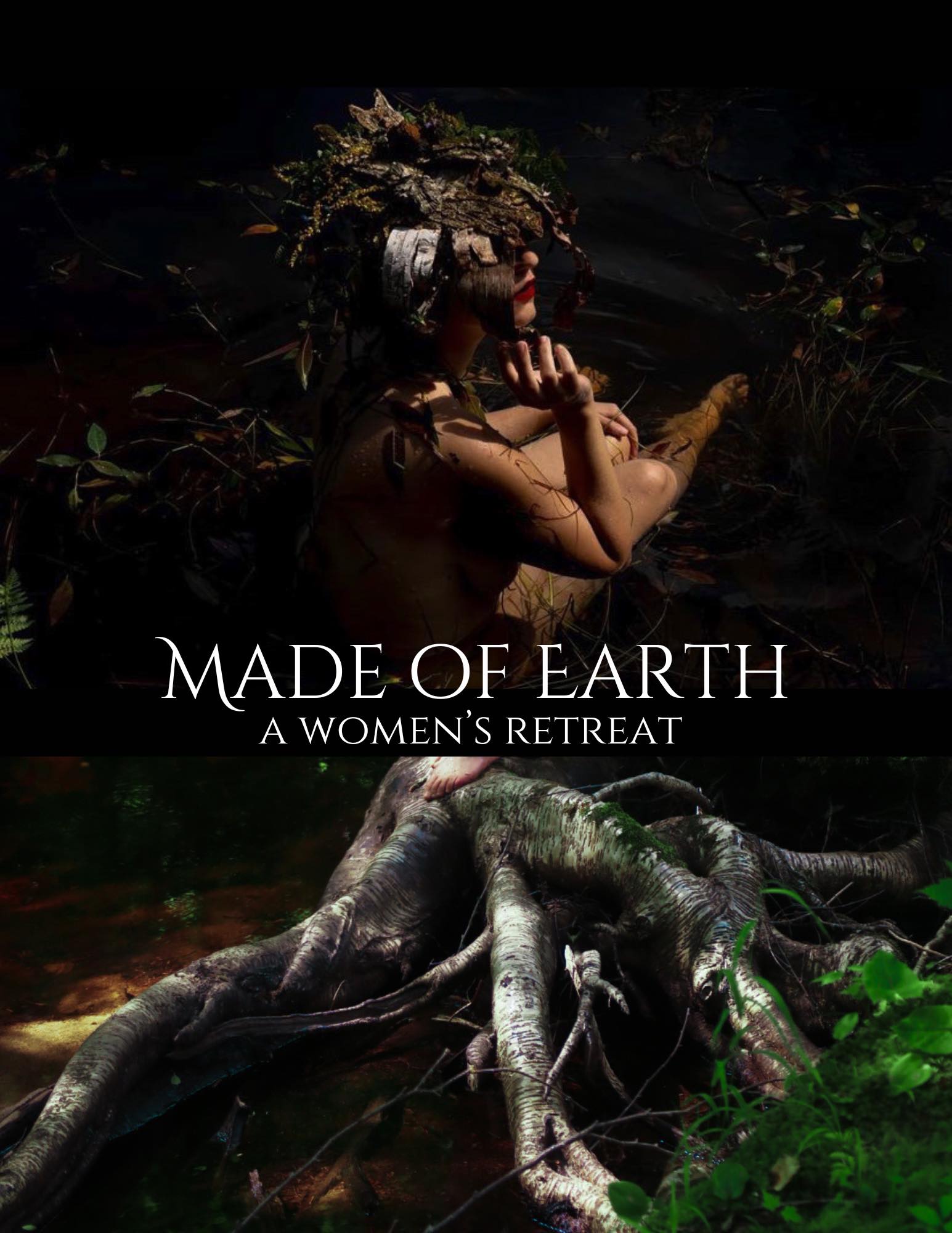 Made of Earth ~ Women's Retreat
59
59 people viewed this event.
Made of Earth~ 4th Women's Retreat
Hosted by Jessi Dawn & Paula Dicu
July 7th – 9th, 2023 (3 days, 2 nights)
Here at Nature's Harmony Ecolodge
Here's what you can look forward to in this experience (though words will never be able to describe the magic that truly takes place):
Here's what we will experience in this retreat:
A journey through the woods to connect with our child-like~ playful & curious nature. Commune with the mushrooms & plants, communicate with the networks that exist all around us. Introduce yourself to the world of fungi, learn to sustainably harvest wild edible & medicinal gifts from the land.
join us in a woodland log cabin surrounded by abundant forest, enchanted trails & healing waters in the form of private lakes & cleansing creeks. Return to ways of nature, work with the elements, feel the Earth beneath your feet.
Allow your creativity to come alive in our ritual crown crafting workshop. Use fresh flowers, mosses, ferns, greenery & wildflowers to craft your unique & wild creation.
Our fine art photography session will be a collective living artwork, us women, each expressing our essence as a whole. This will be a group photoshoot experience in nature. (Including our handmade crowns).
you will receive the best edited group shots after the retreat.
unleash your wild & untamed self through life celebration, song & dance. Free yourself to move in full expression, through the heart & soul, around the bonfire & under a sky full of cosmic stars.
lucidly explore your inner world, visualize dreamscapes & uncover parts of self beyond the layers through guided meditation journeys with sound instruments.
be seen in your expression & gifts, held in your vulnerable depths, heard in your voice, elevated in your rise. Meet the eyes & hearts of other women. Sit in ceremony, play, & be, together.
all ~nourishing~ & delicious meals will be provided, made with love by our retreat chef & shared on our giant wooden dining table, candle-lit & adorned with flowers & crystals. (All dietary needs will be met).
Feel free to message us or send an email to jessiidawnn@gmail.com for any retreat questions or inquiries.