Registrations have closed.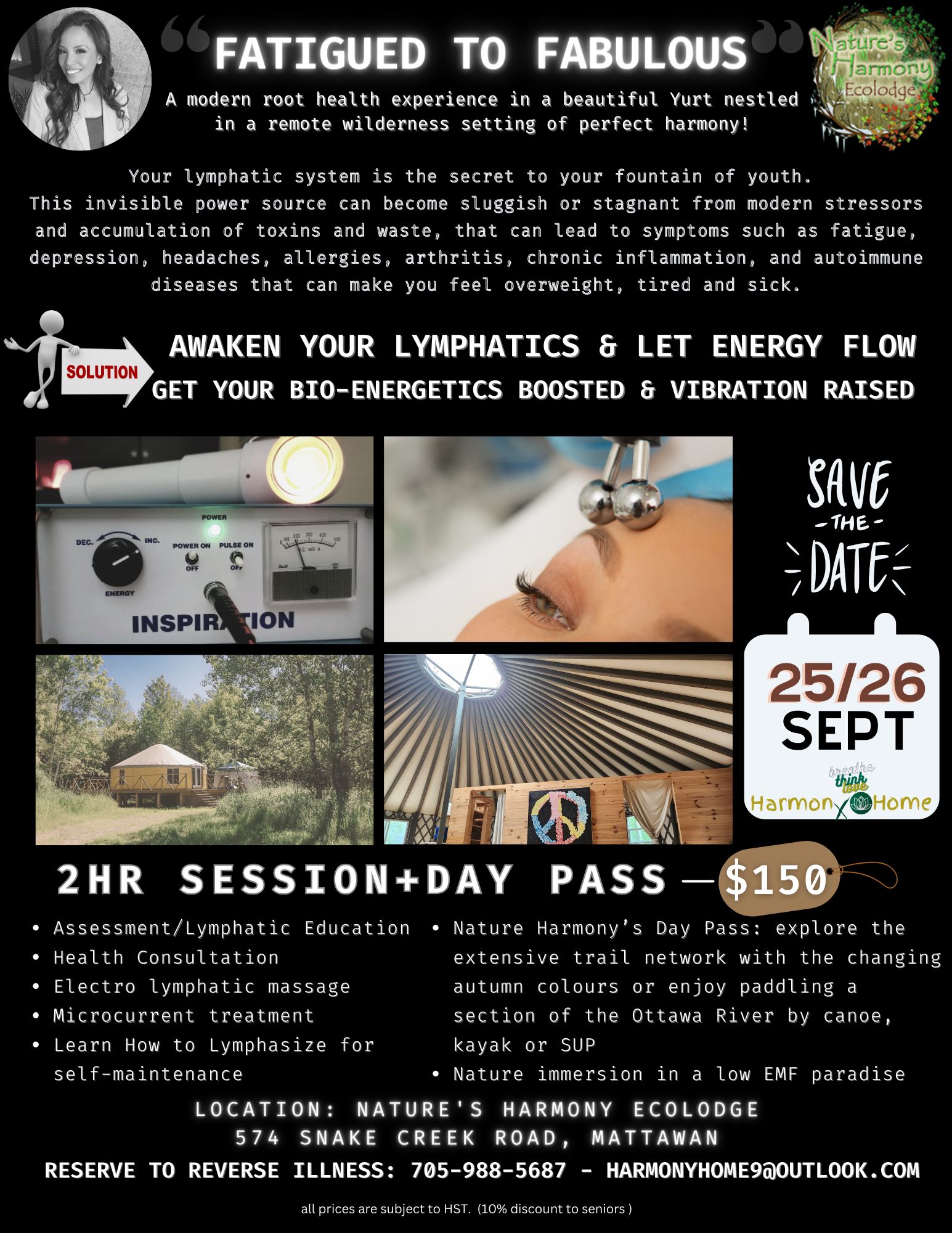 Fatigued To Fabulous
75
75 people viewed this event.
We had the great pleasure of meeting Suzanne as a guest this summer and we shared an instant connection knowing that we would harness the power of healing energies together! Inspired by her innate healing and compassion to restore others, Suzanne completed her self-directed studies in science and spirit, in relation to quantum physics, frequency, vibration, metaphysics, biochemistry, biology, and even biblical psychology. As an avid researcher, Suzanne finds great fulfillment in assisting individuals to awaken the incredible gift of the body's health and healing mechanisms through the biophysics of water (lymphatic system/circulation) and sound therapy. In alignment with Nature's Harmony's serenity and natural healing powers of the land, Suzanne offers a one-of-a-kind integrative holistic and bio-energetic approach to treatments with attention to the mind-body connection.
Wholistic Healing from Within!
• Schedule a private 2-hour Bio-Electro Lymphatic Therapy & Education Session in the serenity of the Pacific Yurt at Nature's Harmony Ecolodge on September 25th or 26th.
• Stay for the day to enjoy the trails in the peaking autumn colours or paddle a remote section of the Ottawa River by canoe or kayak.
Spaces are limited. All details are in the attached poster.
Please message or email Suzanne with any questions or to reserve a session: harmonyathome9@gmail.com
For more information, visit Harmony AtHome: https://harmony-athome.ca/